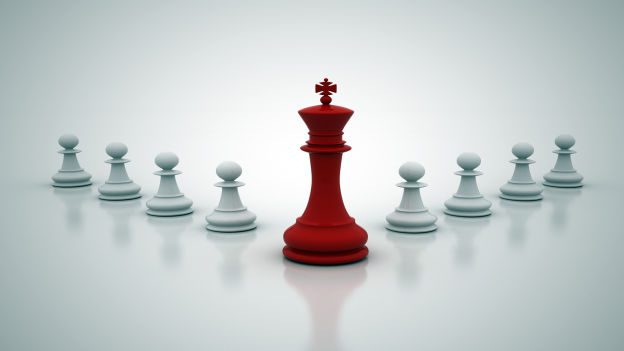 "I said it; therefore, it shall be so!"
Believe it or not, quite a few people have that mindset. Once their edict, their words, leave their mouth they expect immediate action and are often surprised when the action does not mirror the expected outcome. Poor or incorrect action or no action at all, is often what they get.
"Not me. Then who? Couldn't be. Then you." Do you remember being scolded as a child? A one-way verbal reprimand by someone who you may or may not have respected versus the lessons learned because someone familiar or not gave you an opportunity to ask "why?" How did that feel and is that feeling any different now that you're an adult?
People seem to have forgotten or never understood that effective communication is a dialogue and not a monologue. They have forgotten or never knew the basic principles of effective communication involves the ears, the eyes, and the mouth and that they are not mutually exclusive. They have forgotten or choose to ignore what's required for effective communication.
So let's review. Effective communication starts with a logical thought process, a communication plan that directs the imparting or exchange of information. Often a lot of hours and energy are required for this. Other times not, "There are doughnuts in the break room!" A good communication plan starts with what will be talked about first. (1) Why are we here? Jumping into the details without first setting the tone, explaining the "why" gives the listener permission to tune you out based on the excuse they didn't know what you were talking about. (2) Create a plan of action. Be sure to outline who, what, when, where and how as you deem appropriate. (3) Allow time for questions to reinforce what was said, clarify terms and expand on ideas. "Whether you're talking to one person or one thousand, it's just that simple", says Sheila Lee, President/CEO of Sheila Lee & Associates, LLC – Learning Everywhere®.
Remember to take into account what is said as well as what is not said, the position of authority and body language of the speaker. When someone, who you respect and admire, is speaking passionately as emphasized by their tone, hand gestures and proximity to you, you are more inclined to give them your attention. As opposed to someone who is communicating from a distance, dispassionate or untrustworthy.
Allow for the active participation on the part of the listener. When allowed to speak too, it provides an opportunity to compare and contrast what is being said with their personal experience. It also reinforces their understanding of what they heard.
Put the listener first because effective communication starts with the listener more so then the message to be delivered or by whom. What is the preferred manner of communication? Is the voice, tone, and pace easy and comfortable for the listener to understand? Are questions, that will permit clarification, allowed? Are suggestions welcomed?
In a Learning Everywhere® "Effective Communication" training environment these are the questions that will be asked and answered by each learner. The return on investment (ROI) is an increased ability to effectively articulate vision and mission, conducting effective presentations, improving team communication, and facilitating change.
"Effective Communication" course objectives include:
Understand the effects of compliance based communication.
Identify dynamic communication skills.
Assess sensitivity of the subject matter.
Create a communication plan for optimal receipt of the message.
Develop strategies for discussion, and compromise to reach a mutual understanding.
Learning Everywhere® is a seasoned international training company that expertly leads competency based formal training sessions for large and small groups. These sessions are comprised of participants ranging from front-line employees to senior level executives in the public and private sectors. Our training facilitators have extensive experience and impressive credentials and understand the value of taping into the learners as a resource. By engaging participants in active discussions, our team will build relevance and meaning, thereby enhancing retention and maximizing the likelihood that skills learned in the classroom are applied back in the workplace. Participants will enter into conversations, debate and disagree, raise new questions, and discuss consequences. Different personalities, voices, values, and approaches will spark interest, and these contrasting viewpoints will encourage more active class participation and independent thinking from all learners.
If you would like to learn more about our Effective Communication training programs, please contact Learning Everywhere® at [email protected]
or +1 (410) 233-6922. Thank you!